Best Water Damage Experts in Milwaukee, Wisconsin – Call
414-310-7204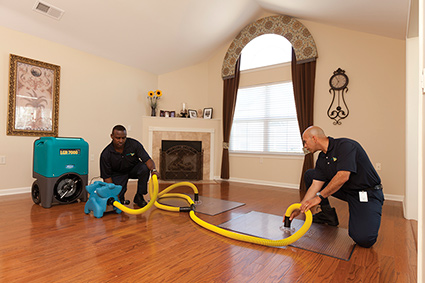 The devastation of a flood, mold, or fire damage can be overwhelming, but it doesn't have to be. We can be right there within minutes after discovering the water disaster to control the situation.
Why You Should Call Now
The faster you act on a water disaster, the less damage there will be to your residence or commercial property. You can halt mold growth with our disaster recovery services to keep you healthy.
Who and How We Help
Our services help people with:
Pipe Burst
Leaks to Water Heater
Wet or Flooded Carpets
Ruptured Hoses
Fire Sprinklers
Overflow/Clogged Toilets
Storm and flood Damage
When you call us, we'll do whatever it takes to stop damage and recover the area. Our goal is to return your property to its original state. We do this with:
Water Removal
Drying
Mold Remediation
Construction
Cleaning
Deodorizing
Please call
414-310-7204

for Immediate Service!
Quality Specialists Providing Exceptional Service
We take pride in our restoration services. When searching for a company to take care of your disaster crisis, turn to us for these reasons.
Local Restoration Experts
Our local certified specialists can be trusted at your residence or commercial property. This can be a relief to you in times of crises because you don't have to worry about your possessions.
Available 24/7 365 Days a Year
Anytime day or night our specialists in Milwaukee are available, if you need help further south visit our sister company Chicago Restoration Pro. Mold growth can start within 48 hours, so the faster water is removed and the areas are dried, the higher the chance mold won't set in and cause further damage.
First-Class Equipment and Products
We only use the best equipment and products. We upgrade what our certified specialists use regularly to ensure we use the finest equipment and products. This ensures the job they do is the best possible, which reduces the amount of damage and returns structures to their original state faster.
Insurance Company Approved
We work with insurance companies to expedite the process of working on your property. As soon as there is damage, we communicate with your insurance company, so they can push the claim through for reimbursement of your restoration services. This provides you more peace of mind and gets the work done quicker, so you can get back to work or life as soon as possible.
Contact Us Today!
If you have have suffered damages to your home or business, we have the specialists for you. Contact us right now. Do not wait. We want to save your property, and that means we need to get to work as soon as possible. Trust in the best disaster recovery company. In LA area? Check out our friends at WD Antelope Valley for all your restoration needs in SOCAL or an hour north in Madison with ServiceMaster Restore. Over the years, we've had thousands of satisfied customers, and we're ready to make you one of them. Or Visit Kenosha.